EAT ME
FOOD FOR THOUGHT
Seasons greetings and best wishes to all our clients, colleagues and collaborators for this festive season 🎄
The end of the year is a time for looking back (and after realising how fast 2018 slid by) looking ahead toward the next adventure. We've been able to take some time and strategise about what next year may hold. Asking ourselves the questions: What haven't we done? What can we do differently?
Perhaps as you sip on your xmas party drink you can ask yourself: Have I explored everything that I thought I would this year?
Here at Six Ideas, while navigating a busy schedule and managing our growing community, we were excited to finally tick off one box on the To-Do list: To power a 'different kind' of industry event – the 'Workplace Jam'.
You can catch a full run-down of this first-time experiment below but first…
WHAT ELSE IS COOKING?
Here are some of the adventures we have currently underway....
Working with Campbelltown Hospital on a state significant health project to redevelop the new hospital for the region. Specifically, we are assisting in the development of a strategic approach to best support the blend of clinical and non-clinical work in the new facility.

Returning to Kids Research on a post implementation evaluation of their change, one year out. The evaluation is based around staff engagement, ethnographic observation, and targeted insights into the utilisation of the new workplace.

Speaking about the future of work for the Prime Minister & Cabinet's Coach's Speaker series, organised by PwC Indigenous Consulting (PIC), on a panel including Gavin Brown (PIC), Alison Pennington (Centre for Future Work) and Peter Alexander (Chief Digital Officer, Australian Government). Su Lim discussed what we can do to prepare for the future of work, particularly with the impact of digitisation, and the ethics of change.

Welcoming a new collaborator to the team! - Steve Hargis. Steve is a industry recognised professional in the areas of real estate consulting and design management. He extends the reach of our global collective into the United States and we are excited to have his extensive knowledge and multi-disciplinary experience as part of the team.
NOT LIKE OTHER WORKPLACE CONFERENCES
"Future Workplace" is a consistent theme in CRE conferences and symposia. The typical conference format is for all-day, back to back presentations that can, especially by the afternoon session, push the limits of endurance and attention.
We are always looking to do things a little differently and wanted to involve the audience in a way that would prove entertaining and informative. With such a diverse assembly of workplace professionals collected in one place, we wanted to tap into their imagination, knowledge and experience and attempt to crowdsource the future of work. The Workplace Jam, would be similar in spirit to a hackathon, each table was a team that would compete to re-imagine 'workplace 2030' and present their concept to their peers.
Many thanks go to the Australian Chapter of CoreNet Global who supported us in forging ahead with this experimental format. Having organised and arranged a great venue at the Showtime Events Centre on the water at South Wharf, Melbourne, the Australian Chapter's Administrator, Trish Tillard, made sure the day went off without a hitch.
Proceedings started with MC for the day, Chris Alcock, welcomed us all to this "grand experiment" and introduced the first speakers for the morning session. Each of the speakers have created new horizons in work and workplace and highlighted those change drivers and responses important for organisations into the future.
(Blue)Rockin' the culture
Callan Cameron, Director (Places) from BlueRock, spoke about how to create a great place to work. He emphasised the importance of building a strong company culture and showed us those elements which have led BlueRock to be recently voted 4th in Best Place to Work in Australia. Callan also gave us a brief overview of BlueRock's GLORIA, their geospatial retail precinct modelling program that uses AI and algorithms to predict retail activity in order to identify future sustainable business localities and could also predict clusters of office tenancy by industry. Watch this space.
Crafting community
From ANZ, Ken Lynch, Head of Workplace & Darren Bastion, Head of Client Services, we heard about ANZ's shift into more agile work methodology, their renewed focus on clients and community building. We saw how they harnessed the use of space within the ANZ Centre in Docklands to provide an engaging activities and environments for their staff, clients and other tenants. One central activity mentioned was holding regular market days where they invite clients and other local producers to display their products in a decidedly non-corporate and festive atmosphere, bringing the community inside their place of work.
It's all about the people!
Next speaker, Sally Curtain, talked about how you position an organisation and its people for the future, using her time as Strategic Director Customer Focus & Innovation with the City of Casey to illustrate. She reminded us that "Property projects are people projects" and detailed how giving people licence to empower their own change in their own way and not being afraid to experiment proved instrumental in the council's successful change journey to the Award Winning Bunjil Place. One of the more entertaining features of her talk were the entirely staff-produced workplace protocol videos that used humour to get their point across about behaviours needed to change. This inventiveness really showcased how incentivised and engaged the Casey staff were during their change journey.
Practicing Foresight
The final speaker, Elise Valoe, Global Research Manager, UX Research, Design Strategy and Foresight, from Steelcase spoke about how the practice of 'Foresight'. A Steelcase methodology that assesses emerging 'signals' in the world to identify major forces of change. From these signals, its possible to forecast potential futures depending on your business or area of focus. Then by 'backcasting' from the futures you want to create you can begin to construct plausible roadmaps of change.
Elisa then offered a list of drivers that will change the way we think about workplace and left our teams with three possible futures to ponder:
A future driven by data and new forms of sense making - think analysis through augmented intelligences.

A future beyond organisations - think improved agility through networked systems rather than stable walled-off hierarchies.

A future grounded in new models of trust - think human/machine/system collaborations.
Let the jamming begin!
After a delicious lunch it was onto the signature event for the day - the Workplace Jam. Su Lim and Dylan Martyn took over the microphone and primed the teams with some 2030 scenario building and laid out the ground rules of the competition. In the lead up to the event, pairs of tables had been assigned a particular industry (Energy, Property Development etc) but were now assigned as either a disruptor or an incumbent. The pair of industry tables would face off against each other as they presented their re-imagining of Workplace in the world of 2030.
There were 6 industries, 12 teams and they had 90 mins to come up with a futurist proposition and then work out how best to present their ideas in just 5 minutes. After 90 mins of heads-down brainstorming, discussion, planning, drawing, laughter and even filming, the 12 teams were corralled back to their seats.
What followed was an informative and enjoyable series of presentations with diverse formats and great energy. The creativity and humour of the teams amazed and delighted the crowd as we were presented with some very different visions of the 2030 workplace. We saw government issued brain chips, "Tinder for Reinsurance", AI Husbands, holograms, intergalactic retailers, Amazon drone attacks and a slightly scary Wellness Empire coming to cure us - whether we like it or not.
At times, there was such a festive atmosphere it was hard to believe that this was a conference about workplace, yet intriguing ideas underpinned all the presentations. Many teams highlighted (and poked fun of) the use of AI in client operations, from predictive claims processing or personal assistants, to a downloadable CEO and the previously mentioned robotic husband (with Smart Moustache©). There was an overall positive tone to these visions of the future of work, with an emphasis on people, culture and connection, of technology augmentation rather than automation. In particular, technologically mediated communication and collaboration scenarios dominated, reflecting the growing importance of the virtual in the physical workplace environment and ways of doing businesses on a global scale.
Three of our morning speakers sat judging each presentation and tallied the scores. The increasingly energised crowd also voted for each of their industry favourites, with popular vote winners awarded bonus points. While there were many creative highlights and innovative presentation styles, the overall winner of the Workplace Jam were the energy industry disruptors, the team from ARM Architecture, with their clever PeopleMESH system. The team, made up from RMIT University, Geyer and ARM Architecture, gave a crowd-pleasing and theatrical pitch. Their industry disruptive angle involved the decentralised delivery of power by feeding the grid through the kinetic energy of people's daily activities, not only advancing their product share but improving community health and workplace wellness.
Big thanks to all our participants and their organisations:
Equiem / Arm Achitecture / Futurespace / Cushman & Wakefield / Steelcase / CoreNet New Zealand / Serraview / JLL / BGIS / Schiavello / Resource Architecture / Pepper Property / Pullinen Property Group / Tarkett / Deakin University / Amicus / Cachet Group / ISPT / AFP / RMIT University / Montlaur / Geyer / Unispace NZ / Fonterra / Auckland Council / PwC / OCS Services / Jasmax / Australia Post / BHP / Telstra / Serraview / Weta Digital.

They not only challenged us with their inventive ideas but also made this day of "learning" fun and memorable. It certainly looks like 2030 will be an interesting place to work and live.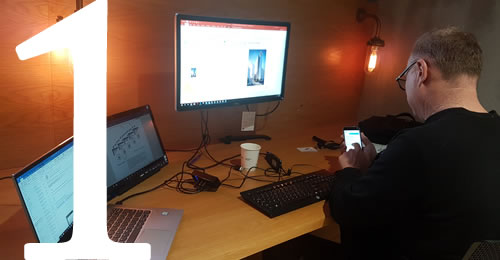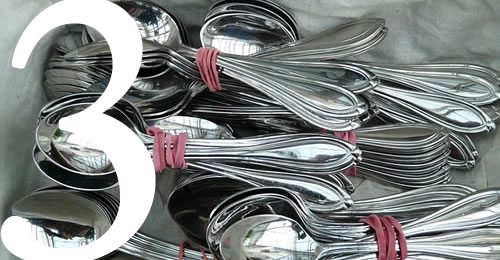 What happens when teaspoon go missing from the workplace? These scientists decided to find out and while good fun, deliver some lessons on what longitudinal studies can and can't tell you in The curious case of the missing teaspoons
Recent history has seen a rapid change in at least one human attitude toward machines: We've grown accustomed to talking to them. Intelligent chatbots could automate away nearly all of our commercial interactions — for better or for worse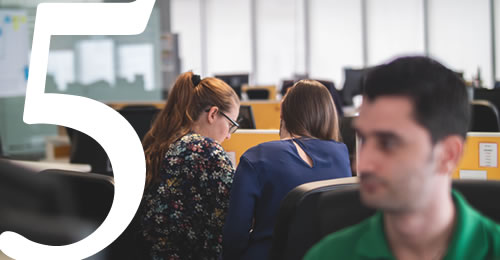 Research studies suggest that deep learning and student fulfilment is most likely to occur in innovative open/semi-open learning spaces. The success of this modern approach is most likely to be affected by the teachers and the acoustic environment.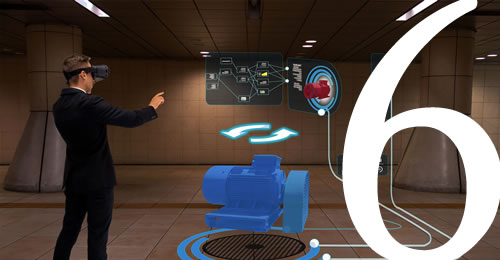 In addition to enabling a virtual goods marketplace, the Spatial Web is also giving way to "virtual company headquarters" and completely virtualised companies, where employees can work from home or any place on the planet, and transforming every element of our career paths.
Are you looking for a place to discover insights about the future of work? learning? place?
Interested in topics like coworking, blockchain, the art of gatherings or Workplace-As-A-Service?
These are some of the conversations happening in our steadily growing community, currently found on Slack. We are closing in on 200 members (we started with 3!), so if you enjoy chatting with an interesting diverse bunch of people, or know someone who might, send them our way.
We hope you had a wonderful year and we look forward to more adventures, discoveries and great conversations with you in 2019.

Happy holidays,
The Six Ideas Team